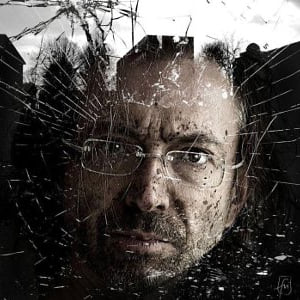 Francis Meslet
Biography
Il dépend de celui qui passe - Que je sois tombe ou trésor Que je parle ou me taise - Ceci ne tient qu'à toi Ami n'entre pas sans désir (Paul Valéry)
Diplômé, major de promotion, de l'École des Beaux-Arts de Nancy, j'exerce le métier de designer durant une courte période puis me tourne rapidement vers la communication en intégrant le circuit des agences de publicité en temps que Directeur Artistique. Aujourd'hui Directeur de Création, après 30 années passées à triturer le concept créatif et autopsier l'image sous toutes ses décompositions, au service d'une pléiade de commanditaires plus ou moins recommandables. Aprés 20 ans d'abstinence, j'ai ressorti mon reflex du placard où ma course à l'échalote l'avait remisé depuis des lustres mal éclairés. J'y retrouve le désir de l'image et surtout l'envie de faire partager mon regard...
Certaines de mes images sont maintenant disponibles dans toutes les galeries YELLOWKORNER et sur http://www.yellowkorner.com/fr-fr/artistes/francis-meslet-548.html
A graduate in Design from the École des Beaux-Arts de Nancy in 1986, early in his career Francis Meslet was a designer, but soon turned to advertising when he joined several advertising agencies as an artistic director. After 30 years spent questioning the creative concept and studying images in all his compositions, he is now a creative director. Francis Meslet wears several hats; he is notably a renowned photographer who does not hesitate to roam the world in his spare time, searching for abandoned sites, sanctuaries where time seems to have stopped after humans have evacuated them. He thus brings back captivating and melancholic images of his travels to the other side of the world.
Some of my pictures are now available on YELLOWKORNER galeries and on http://www.yellowkorner.com/fr-fr/artistes/francis-meslet-548.html
Contact